This page is under review. Some of the information on these pages may be out of date. We will publish an updated version soon.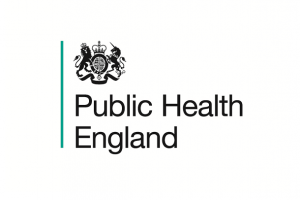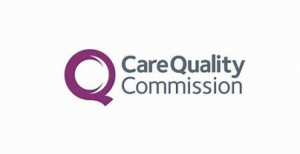 In light of the Coronavirus outbreak, Omega Elifar Ltd has taken comprehensive action to minimise risk to Service Users and staff across our care homes. The health and wellbeing of the people we support and our staff team remains our highest priority.
This page details the latest information from Omega Elifar Ltd about the steps we are taking at our homes and includes some resources which we hope you will find useful.
Omega Elifar's COVID-19 Plan and Risk Assessments
At Omega Elifar Ltd we have developed our plans and risk assessments in line with Government and Public Health England (PHE) guidance to be prepared for any eventuality, including in the event of a coronavirus outbreak in one of our homes. Led by the Senior Management Team, our Registered Managers are overseeing the implementation of our COVID-19 Plan. They are working closely with the relevant Local Authorities and Public Health England (PHE) and we are continually reviewing the ever changing situation.
Click here to view our OEL Contingency plan and Business Continuity Plan v5
Click here for our COVID-19 Workplace Risk Assessment July 2021
For comprehensive information about COVID-19 and the spread of Coronavirus itself, please follow the latest advice on the NHS or Gov.UK websites.
https://www.england.nhs.uk/coronavirus/
https://www.gov.uk/government/publications/coronavirus-covid-19-adult-social-care-action-plan/covid-19-our-action-plan-for-adult-social-care
https://www.gov.uk/government/publications/visiting-care-homes-during-coronavirus/update-on-policies-for-visiting-arrangements-in-care-homes
https://www.gov.uk/government/publications/covid-19-how-to-work-safely-in-care-homes
https://www.gov.uk/guidance/travel-advice-novel-coronavirus
Staffing
All care staff are given comprehensive social care training from our training partner Redcrier. This training includes Infection Control Measures and the correct usage of Personal Protection Equipment. We have also trained our staff in understanding the signs and symptoms of Coronavirus and all staff are following enhanced hygiene procedures within the homes, using Personal Protective Equipment at all times, and adopting stringent handwashing and cleaning and disinfection measures. We have comprehensive contingency plans in place for each home should an outbreak occur and regular information and updates are being given to staff via our Registered Managers.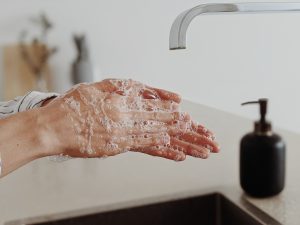 Visiting Policy &

Types of Visits
Click here to view our OEL Visiting Policy
Click here for our OEL Family letter
Day to Day Life
We want to ensure that our Service Users experience a minimal amount of disruption to their day-to-day lives as we continue to implement our contingency plans. Entertainment and activities continue as before within the home and quality care, meals and hydration are all delivered as usual.
Our staff are doing all they can to ensure that life in our homes remains as comfortable and sociable as possible and we are using technology such as video calling to support Service Users to maintain contact with their loved ones throughout this period. We are keeping in regular contact with relatives so they have information about their relative's health and well-being.
Where there are exceptional circumstances for a visit, these will be carefully considered and discussed to ensure that safeguarding steps can be taken to protect Service Users and staff.
Keeping Safe
In addition to the enhanced hygiene measures we have implemented, all Service Users in our homes are having their temperature checked regularly to allow for early detection if somebody is unwell. In addition, on arrival for their shift at the home, staff members are being health screened before donning Personal Protective Equipment as required.
Government launches NHS Test and Trace service
The NHS Test and Trace service, launched on 28th May 2020, forms a central part of the government's coronavirus recovery strategy
The service will help identify, contain and control coronavirus, reduce the spread of the virus and save lives. Anyone with symptoms will be tested and their close contacts will be traced.  For further guidance on this service, please click on the link below:
Click here https://www.gov.uk/government/news/government-launches-nhs-test-and-trace-service
Advice and Resources
As well as the advice on the NHS, Public Health England (PHE) and Gov.uk websites, we have added some easy read advice and resources that help explain the current Government advice.  Please find the link below:
https://www.mencap.org.uk/sites/default/files/2020-07/Easy%20read%20information%20about%20covid%2019%20update%20on%201%20July.pdf